16:23
Referee says US Rep knew about sexual assault allegations against sports doctor
Picking up momentum on politics Twitter this morning: An anonymous professional referee alleged in a lawsuit filed yesterday that he told US Congressman Jim Jordan that Richard Strauss, the now-dead Ohio State University sports team physician, masturbated in front of him in a shower in 1994, NBC reported last night. Jordan replied, "Yeah, that's Strauss," according to the lawsuit.
More than 100 former students have accused Strauss of sexual misconduct, according to an investigation that was revealed this summer. Other ex-athletes in July accused Jordan of ignoring the alleged abuses.
Jordan, a high-ranking Republican and one of Trump's top defenders in the impeachment inquiry, was a former assistant coach of the wrestling team at the university. Jordan has denied that he knew, and implicitly overlooked, allegations against the doctor. "I never knew about any type of abuse. If I did, I would have done something about it," he told Politico in July.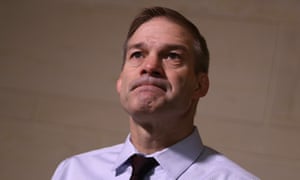 16:04
Besides saying that he is considering going to a Russia military parade in May (!), Trump answered a bunch of other questions near the White House just moments ago ranging from Ukraine to Michael Bloomberg. Here's some bits via pool reports:
On Gordon Sondland: "I hardly knew the gentleman." (Note: the gentleman donated $1 million to Trump's campaign ahead of his inauguration)
On the transcript of an earlier call he had with Ukrainian president Volodymyr Zelensky: "I will give it if they want it." He added that the call was good, but releasing the transcript would set a "bad precedent".
On a complete rollback on tariffs against China: "I won't do it."
On Bloomberg entering the Democratic primary: "He's not going to do well, but I think he's going to hurt Biden actually. … There's nobody I'd rather run against than little Michael."
"Little Michael", huh?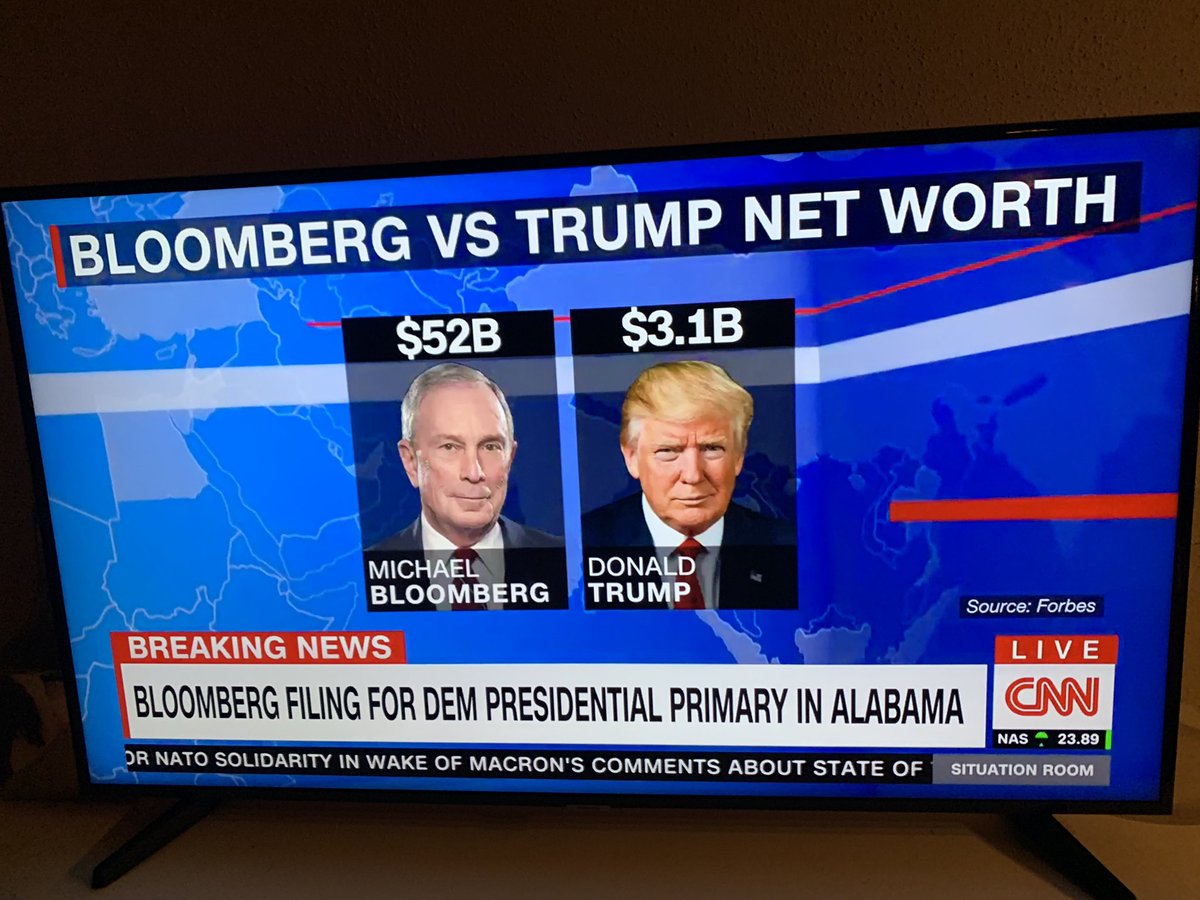 15:37
Trump considers attending Russian military parade
The president just told pool reporters on the White House lawn that Russian president Vladimir Putin invited him to the Russian military parade in May and he is considering attending.
Trump at one point admitted that Russia helped elect him as president, though he quickly backtracked on that statement. "Russia, Russia, Russia!" he once tweeted in May in a fury Tweetstorm in the wake of the release of the special counsel's report.
Robert Mueller said in public remarks that his investigation established that the "Russian government perceived it would benefit from a Trump presidency and worked to secure that outcome." It's no wonder Putin invited him to the parade…
Updated

14:57
Ivanka Trump: Identity of whistleblower is not "substantive part of conversation"
Ivanka Trump spoke to the AP earlier this morning in her first interview since the impeachment inquiry began. She gave the usual talking points delivered by her father and his allies: Read the transcript, the impeachment investigation is an attempt to overturn the 2016 election, "Americans are prospering like never before", etc.
But one thing she said did stick out: "I don't view the whistleblower as… it shouldn't be a substantive part of the conversation because this is a third-party who was not privy to the call and did not have firsthand information."
In a stark comparison, the president and his allies have attacked the whistleblower's anonymity. At a rally in Kentucky earlier this week, Republican senator Rand Paul told media outlets to "do your job and print his name" as Trump stood behind him, smiling and clapping.
Experts say the aggressive strategy of public attacking whistleblowers is risky and can potentially damage the whistleblower system that is meant to keep power in check.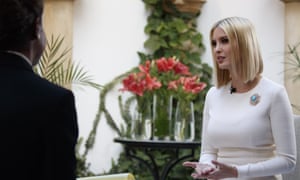 Updated

14:41
An NBC reporter said on Twitter that the House impeachment committees are expected to release transcripts of Fiona Hill and Lt Col Alexander S Vindman's testimonies today.
Hill, a former aide to US national security adviser John Bolton (who was a no-show himself at a schedule deposition yesterday), spoke to the committees for 10 hours last month. Reports of her testimony claim that Hill told them that her former boss was so alarmed by the back-channel efforts to pressure Ukraine, he told a senior aide to report it to White House lawyers.
Vindman, a US army lieutenant colonel and the top Ukraine expert on the National Security Council, reportedly expressed concerns in his testimony that the president and his allies were trying to enlist Ukraine into a campaign to smear political rivals.
Updated

14:04
Happy Friday, and welcome to the politics live blog! This busy week in the impeachment investigations is coming to a close with a sizzle. Last night, the House committees in charge of the impeachment inquiry subpoenaed acting White House chief of staff Mick Mulvaney to testify this morning at 9am. Like a handful of White House officials deposed by the committees, Mulvaney will likely be a no-show.
Mulvaney admitted during a press conference last month that he withheld $400m of aid to pressure Ukraine. Though he has walked back on his statement, officials who have already testified in front of the House impeachment committees have indicated Mulavaney withheld the aid. That the House committees subpoenaed Mulvaney hints that they are ready to take the impeachment inquiry public next week, a plan they announced Wednesday.
Here's what else is happening in the world of politics today:
An interview with Ivanka Trump by the AP was released this morning. The eldest Trump daughter said that while she believes the impeachment inquiry is an attempt to overturn the results of the 2016 election, she said the identity of the whistleblower is "not particularly relevant", parting ways with her father and his closest allies who have demanded the media to reveal the identity of the anonymous whistleblower.
The Elder Trump is heading to Georgia today for a rally to kick off the Black Voices for Trump coalition after he attends a high-dollar fundraiser for a Georgia Repbulican senator.
The House is prepared to start the process of revising the Equal Rights Amendment to allow Virginia to ratify the amendment after the state's legislature turned blue earlier this week. An amendment needs ratification from 38 states to become a part of the Constitution. Virginia would be the 38th state to ratify the amendment, which bars discrimination on the basis of sex.
Updated