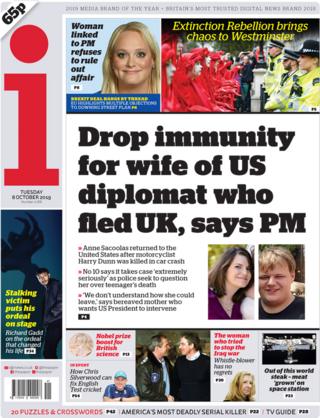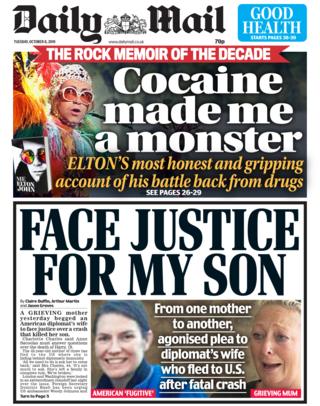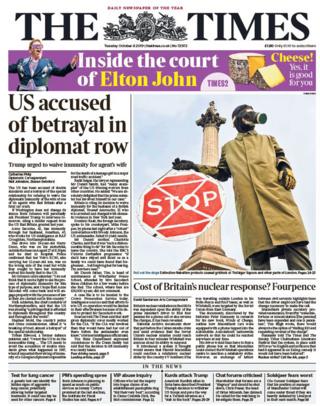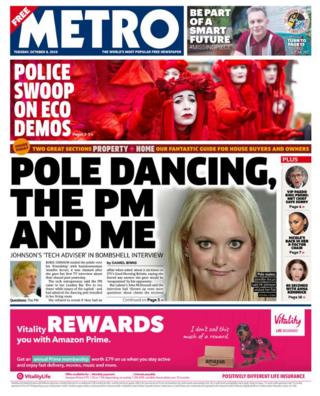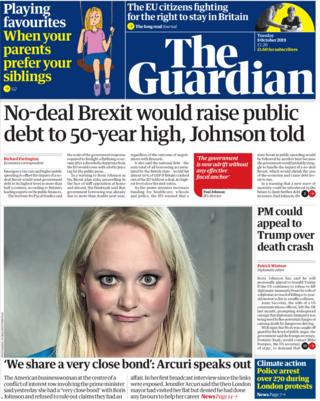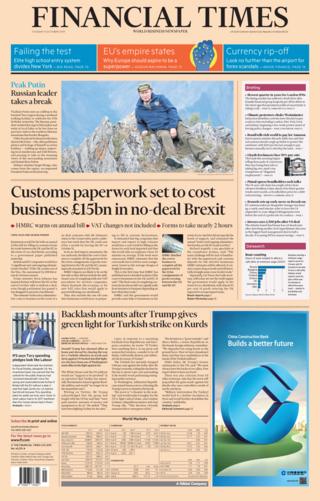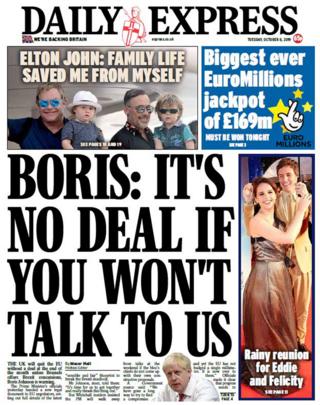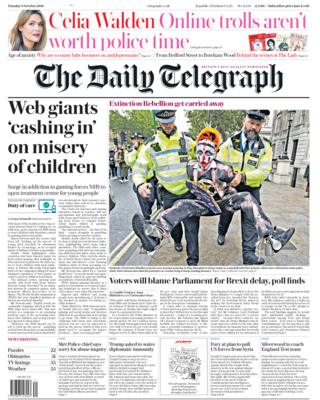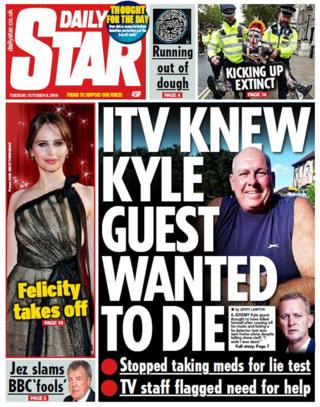 The Financial Times expresses concern about Donald Trump's decision to withdraw US forces from northern Syria.
The FT accuses the US president of recklessly abandoning America's main Syrian ally in its fight against the Islamic State group.
An official from the Kurdish-led Syrian Democratic Forces tells the Daily Telegraph that it felt like a stab in the back. After losing 11,000 men and women fighting the militants, he says Mr Trump did not have the decency of telling the group in person.
Meanwhile, the Daily Mail believes the withdrawal sent shockwaves across the world as Mr Trump paved the way for a Turkish assault on the Kurdish-led militia.
The Times describes how it triggered an exodus of civilians fearful of an attack by the Turkish army.
Writing in the Guardian, Martin Chulov argues that the president's ruthless short-term realism ignores the fact that the regional interests he wants to secure – containing Iran and securing Israel – are jeopardised by such a blatant betrayal.
There's more coverage of the case of the wife of an American diplomat involved in a road crash in which a 19-year-old motorcyclist died.
The Daily Mail says London and Washington are locked in an extraordinary stand-off over whether diplomatic immunity for Anne Sacoolas should be lifted.
The Times reports that the PM will personally ask President Trump to intervene, if the US does not change its stance.
The Sun feels it's an outrage that she did not have the backbone to refuse immunity.
The i is pessimistic about Boris Johnson's Brexit plan – saying his hopes of breaking the deadlock are hanging by a thread.
And the Guardian calls for the Metropolitan Police Service to be held to account for their "botched" investigation of the false claims of a VIP paedophile ring at Westminster.
It believes serious questions remain to be answered about what went wrong, both in terms of culture and process.
The Telegraph says Home Secretary Priti Patel needs to ensure that someone takes responsibility for "this disgraceful episode".
The Mail questions the role of the police watchdog after it failed to find any evidence of misconduct by officers and held no one to blame.
Get news from the BBC in your inbox, each weekday morning
Finally, the Daily Star tells how a beer festival organised by the Campaign for Real Ale ran out of beer with several hours of drinking time left.
About 900 people guzzled 4,000 pints of beer and cider at the two-day event in Dorset.
One man posted on social media that he couldn't but agree with another person, who said Camra could not organise a booze up in a beer festival.