19:56
Biden rolls out 51 endorsements from Warren's home state
Joe Biden has just rolled out 51 new endorsements from current and former lawmakers in Massachusetts, the home state of fellow Democratic presidential candidate Elizabeth Warren.
Biden's campaign manager said in a statement announcing the endorsements: "The Bay Staters who've joined with us today are ready for that fight, and know that Joe Biden can unite the country across party lines to defeat Donald Trump."
Many of those endorsing Biden similarly backed his unsuccessful presidential bid in 2008, according to a Politico reporter.
However, after Trump captured the Republican nomination in 2016 with virtually no party backing, there has been increased skepticism that endorsements actually matter all that much in primary contests, as a Bloomberg News reporter noted.
19:47
Kasich says Trump should be impeached
John Kasich, the former Republican governor of Ohio, said he thought that Trump should be impeached.
Kasich, who sought the 2016 Republican presidential nomination against Trump, told CNN that he thought the president had "crossed the Rubicon" and deserved to be impeached.
Kasich added: "I say it with great sadness. This is not something that I really wanted to do. … But this behavior, in my opinion, cannot be tolerated."
The former governor has repeatedly criticized Trump in the past and recently said that he would not vote for the president in the 2020 election.
19:35
The top Republican on the House judiciary committee, Doug Collins, is demanding access to the depositions from the impeachment inquiry, even though his panel is not one of the three leading the probe.
Collins said in a letter to the three Democratic chairs leading the inquiry: "I write to inform you of my intent to exercise my right under House Rule XI, Clause 2(e)(2)(A) to review documents and records in possession of [your committees] so that you may prepare accordingly.
"Please make available all records, documents, transcripts, and other materials related to or obtained in the course of the ongoing joint investigation between the Permanent Select Committee on Intelligence, Committee on Foreign Affairs, and Committee on Oversight and Reform."
One of Collins' Republican colleagues on the judiciary committee, Matt Gaetz, tried to demand access to the investigating panels' interview with Fiona Hill, Trump's former top adviser on Russia, earlier this week.
The House parliamentarian ruled that Gaetz could not sit in on the interview because his panel was not one of the three leading the inquiry, so it will be interesting to see if Collins' demand goes similarly unmet.
19:09
Pompeo lashes out at impeachment inquiry
Secretary of state Mike Pompeo criticized House Democrats' handling of the impeachment inquiry against Trump, echoing Republicans' complaints that witnesses have not testified alongside government lawyers.
Pompeo told Politico: "They're not letting state department lawyers in the room … they have not let state department lawyers be part of these hearings … That's unheard of … I haven't seen you all report that."
However, a Washington Post reporter noted that government lawyers are actually never allowed into the room during depositions.
Updated

18:56
Trump is reportedly meeting with Dan Brouillette, the deputy secretary of energy, today. The meeting comes just a day after Brouillette's boss, Rick Perry, informed the president of his intention to resign.
Earlier this month, Bloomberg News reported on Perry cultivating Brouillette as a possible successor:



Brouillette has recently has taken a higher profile role at the department, filling in for Perry in appearances abroad and on television interviews as well as cabinet meetings. That's viewed by some as an effort by the secretary to prepare a successor. Brouillette, 57, has also taken a bigger role on some policy matters, such as natural gas exports and touting American energy to foreign allies.
18:35
Adam Schiff: Mulvaney's quid pro quo walkback isn't 'the least bit credible'
Adam Schiff, the Democratic chairman of the House intelligence committee, said he did not find Mick Mulvaney's walkback of his quid pro quo admission to be "the least bit credible."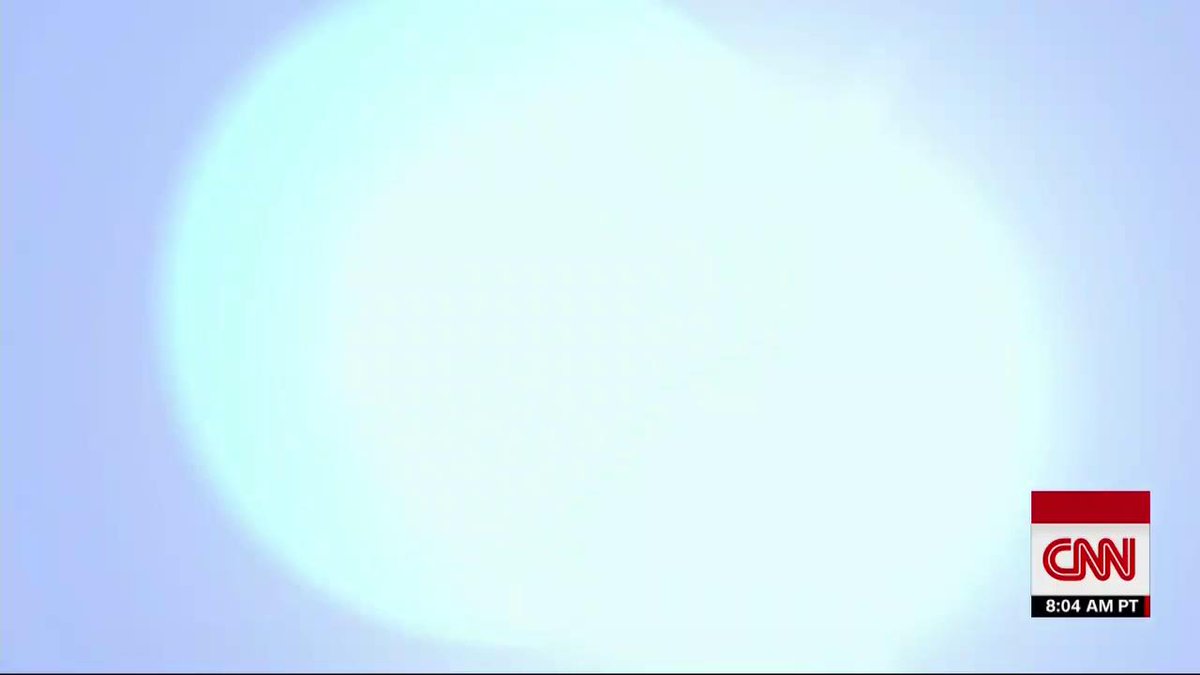 The acting White House chief of staff acknowledged to reporters yesterday that the delay in dispersing military aid to Ukraine was due to Trump's demand for an investigation into the Democrats.
But Mulvaney denied that claim in a statement just hours later, saying: "The only reasons we were holding the money was because of concern about lack of support from other nations and concerns over corruption."
Updated

18:01
Here's where things stand so far today:
Trump told reporters Mick Mulvaney had "clarified" his admission yesterday that the delay in dispersing military aid to Ukraine was the result of a quid pro quo. The acting White House chief of staff issued a statement last night denying the charge, just hours after he told reporters that the aid was delayed because of Trump's request for an investigation into the Democrats.
Hillary Clinton suggested that the Russians may be "grooming" Democratic presidential candidate Tulsi Gabbard to launch a third-party White House bid.
The Turkish president, Recep Tayyip Erdoğan, said Trump's letter to him urging caution in Syria showed a lack of respect, warning that he would respond to the US president's breach of decorum in time.
There will be plenty more coming up, so stay tuned.
17:50
Trump says Mulvaney 'clarified' quid pro quo comments
Trump is taking questions from reporters about the Ukraine controversy after speaking to the two Nasa astronauts who are participating in the first all-woman spacewalk.
Asked about Mick Mulvaney's admission that the delay in dispersing military aid to Ukraine was related to the president's request for an investigation into Democrats, Trump said: "I think he clarified that."
Last night, the acting White House chief of staff issued a statement that said: "The only reasons we were holding the money was because of concern about lack of support from other nations and concerns over corruption. There never was any condition on the flow of the aid related to the matter of the DNC server."
But hours earlier, Mulvaney described the requested investigation into the 2016 election and told reporters: "That's why we held up the money."
Addressing concerns that the Trump administration had allowed political interests to influence foreign policy, Mulvaney said: "I have news for everybody: Get over it … There is going to be political influence in foreign policy."
Updated

17:41
Trump addresses astronauts participating in first all-female spacewalk
Flanked by Mike Pence and Ivanka Trump, the president has just concluded a call to Christina Koch and Jessica Meir, the Nasa astronauts who are participating in the first spacewalk conducted entirely by women.
Trump praised Koch and Meir as "very brave, brilliant women" and told them that the country was "very proud" of them.
The president also reiterated his goal of seeing Nasa launch an expedition to Mars. Trump said: "First the moon and then we go to Mars."
Updated

17:24
Hillary Clinton is doubling down on her suggestion that the Russians are "grooming" Democratic presidential candidate Tulsi Gabbard to launch a third-party White House bid.
Clinton did not mention Gabbard by name when she said: "I'm not making any predictions, but I think they've got their eye on someone who's currently in the Democratic primary and are grooming her to be the third-party candidate. She's the favorite of the Russians. They have a bunch of sites and bots and other ways of supporting her so far."
When asked if the former secretary of state was referring to Gabbard, Clinton's spokesperson said: "If the nesting doll fits."
17:14
Trump to reportedly attend criminal justice event alongside 2020 Democrats
Trump reportedly intends to participate in a forum on criminal justice alongside several of the Democratic presidential candidates in South Carolina.
The State, a South Carolina newspaper, reports:



His participation will bring him to a historically black college in South Carolina, where he will share billing with half a dozen Democrats vying to replace him in 2020.

The lead-up to Trump's decision to join the program at Benedict College in Columbia the weekend of Oct. 25-27 was closely-guarded by organizers, who feared the president would either change his mind or alienate those who had already committed to attending or participating.

Two sources familiar with planning for the event confirmed Trump's attendance to The State on Friday afternoon. The White House also confirmed Trump intends on going.
17:01
Heated debate over impeachment breaks out on House floor
A tense argument about the impeachment inquiry has broken out on the House floor between the Democratic majority leader, Steny Hoyer, and the Republican whip, Steve Scalise.
Scalise, a Republican of Louisiana, is complaining that Democrats are conducting the inquiry behind the closed doors and without holding a formal vote to authorize the investigation, although that is not legally required.
Scalise also falsely claimed that the whistleblower complaint on Trumps's Ukraine call had been largely debunked, reiterating an oft-repeated talking point of the president's.
Updated