Schools in the UK are to shut from Friday until further notice as a response to the coronavirus pandemic.
Schools will close except for looking after the children of keyworkers and vulnerable children, Prime Minister Boris Johnson has said.
This academic year's exams will not go ahead in England and Wales; decisions are due to be made in Scotland and Northern Ireland.
It came as UK deaths reached 104 after a further 32 people died in England.
Confirmed cases in the UK rose to 2,626 on Wednesday, from 1,950 on Tuesday. There have been 56,221 tests carried out in the UK for Covid-19, of which 53,595 were confirmed negative.
The government says it plans to more than double the number of tests being carried out in England to 25,000 a day.
Nurseries, private schools and sixth forms are also being told to follow the guidance to close their doors.
Scotland and Wales earlier said schools would close from Friday while schools in Northern Ireland will close to pupils today and to staff on 23 March.
Questions had been asked about why the government had not moved to shut schools until now.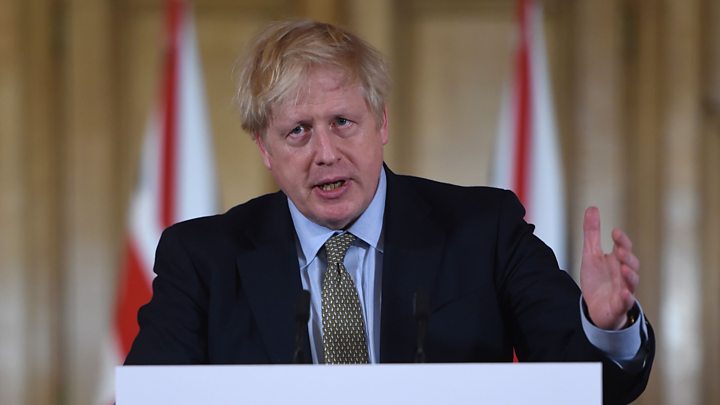 On Monday, the PM announced a series of new key measures to target the number of coronavirus cases after scientific modelling showed the UK was on course for a "catastrophic epidemic".
As school closures were announced on Wednesday, Mr Johnson said: "We think now that we must apply further downward pressure with that upward curve by closing schools."
He thanked teachers and head teachers and said that by looking after children of key workers, such as NHS staff, they "will be a critical part of the fight back" against coronavirus.
But he added that children "should not be left" with grandparents or others in groups vulnerable to contracting coronavirus.
If you want to find out more about the Coronavirus outbreak there's a BBC News Special on BBC One now.
Revealing the shutdown of schools in England, Education Secretary Gavin Williamson told MPs assessments or exams would not go ahead this year and performance tables would not be published.
But he said officials were working with exam boards "to ensure that children get the qualifications that they need".
Schools have already been been preparing for a shut down for some time, with some creating homework packs or setting up ways of working online.
But there have been concerns about the ability of frontline NHS staff and others to remain in work if their children are not in school.
Analysis
By Hannah Richardson, education correspondent
It was the announcement the government did not want to make – shutting down schools indefinitely.
But as the virus spread its claws further into communities it became inevitable.
Heads and teachers are just as at risk as anyone else, and as more and more staff called in sick – increasing numbers of schools started to fall like dominoes under the weight of this pandemic.
Although the decision gives certainty for now – doors will be closed – there is even more uncertainty ahead.
How long will they remain closed? How will pupils cope with learning from home? Who will look after them?
And how will schools manage in their new role as the nation's babysitters for the children of key workers?
The National Association of Head Teachers General Secretary Paul Whiteman said: "The government has changed what it expects schools to do. They are to offer reduced access in order to prioritise the needs of the most vulnerable young people and the children of key workers."
He added there were many complicated issues to address as a result of the announcement and the focus would be assisting heads with "this enormous task" and making it work on the ground.
Geoff Barton, head of the Association of School and College Leaders, said many schools had already drawn up plans to support key workers and vulnerable children.
"However, this is an exceptionally demanding situation and they will need support. We will be working closely with our members and the Department for Education to this end."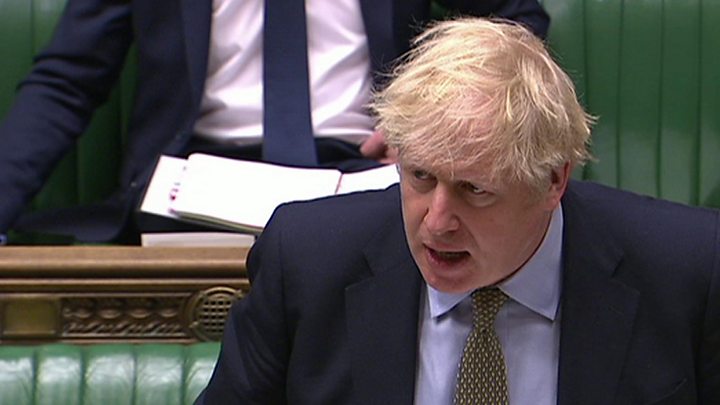 Prime Minister's Questions took place in a half-empty House of Commons earlier, after Labour and the Conservatives told MPs not scheduled to raise a query to stay away.
And the weekly face-to-face audience between the Queen and the prime minister was carried out over the phone.
In other developments:
The government is bringing forward emergency legislation to protect private renters from eviction after being urged to do more for them
The pound has fallen to its lowest level against the dollar since 1985
UK supermarkets brought in strict limits on purchases
European Union countries have begun turning away travellers from outside the bloc
Share prices fell in Europe and Asia as stimulus packages failed to reassure markets
The World Health Organization said South East Asian countries must "act now" to tackle the virus
There are more than 200,000 cases worldwide and more than 8,000 people have died
Princess Beatrice says she is reviewing plans for her wedding to Mapelli Mozzi at St James Palace on 29 May and has already decided to cancel a reception in Buckingham Palace gardens
Britons in Spain are being urged by the Foreign Office to return to the UK before 24 March when all Spanish hotels close
The Scottish government has confirmed it is no longer planning to hold an independence referendum this year due to the pandemic
The BBC puts filming of EastEnders on hold and Glastonbury Festival is postponed
The Eurovision Song Contest, due to be held in the Netherlands, was cancelled
Prof Neil Ferguson, who has been advising the UK government on its response to the outbreak and was in Downing Street earlier this week, tweeted he was self-isolating after developing coronavirus symptoms
An inmate at HMP Manchester becomes the first prisoner to test positive for coronavirus and is currently in hospital. The Ministry of Justice says 13 prisoners and four staff members are in isolation as a precaution