01:29
South Korean boy band BTS will postpone its North America tour by two months to June due to concerns over the coronavirus pandemic, its management said on Friday.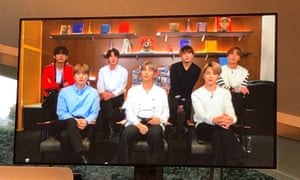 The seven-member K-pop hit group was scheduled to begin its tours in the United States and Canada on April 25 in Santa Clara, including stops in Los Angeles, Dallas, Orlando, Atlanta, New Jersey, Washington and Toronto before wrapping up in Chicago.
It is now rescheduled to kick off on June 6, Big Hit Entertainment said, adding all reserved tickets remain valid.
"We are closely monitoring and following the guidance of all local governments regarding public events to ensure we are providing a safe environment for everyone involved as we continue to update our tour plans," Big Hit said in a statement on the fan community application called Weverse.
01:20
Charles Anderson reports from Nelson on New Zealand's South Island now.
New Zealand's total number of patients with Covid-19 is now at 368 after 76 new cases were identified. The country reported 85 new cases made up of the 76 confirmed and nine suspected.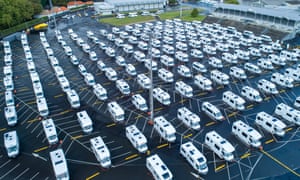 Director-General of Health Ashley Bloomfield addressed media on Friday afternoon in Wellington. He said that there are now eight people in hospitals across the country.
Six of these patients are stable, two are in a less stable condition and one is in intensive care in Nelson Hospital. This is the first Covid-19 patient in intensive care in the country. Bloomfield noted that the the person had "significant" underlying health issues.
Bloomfield says that 2,500 retired medical staff have also come forward to help in the effort. He said that the country has enough personal protective equipment for medical staff, including 18 million masks.
01:06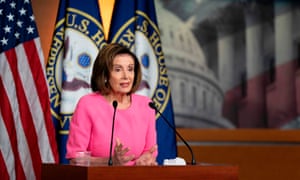 The US House of Representatives will begin a two-hour debate on a sweeping US$2.2 trillion coronavirus aid bill at 9 am (1300 GMT) on Friday, but it is not clear whether the measure would be able to pass on a voice vote, the House Majority Leader's office said late on Thursday.
While most House members are in their home districts because of the coronavirus outbreak, those able and willing to travel to Washington for a vote should arrive by 10 am (1400 GMT), according to the House advisory.
There have been discussions of a possible roll-call vote if a voice vote is blocked by dissenters.
00:53
China reports first locally transmitted case in three days
Mainland China reported its first locally transmitted coronavirus infection in three days, although cases involving travellers from overseas continued to dominate the total number of new cases.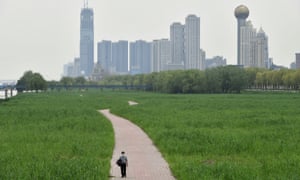 China's National Health Commission said on Friday that 55 new coronavirus cases were reported on the mainland on Thursday, with all but 1 case involving so-called imported cases. There were 67 new cases a day earlier.
The one locally transmitted case was in Zhejiang province, the health commission said. The total number of infections for mainland China now stands at 81,340, with the death toll rising by five to 3,292, it said.
00:45
Trump to discuss coronavirus with China's Xi later Thursday
More US news now.
President Donald Trump said he will speak by phone with his Chinese counterpart Xi Jinping later Thursday as the United States overtook China as the country with the most coronavirus cases.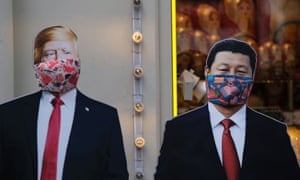 Trump told a press conference he would be speaking to Xi at 9:00 pm EST.
Trump said he and Xi would be discussing the global pandemic and insisted they have a "very good relationship."
However, he touched on a nasty row that has erupted in both countries over blame for the disease.
Trump has made a point of repeatedly calling Covid-19 the "Chinese virus," because it first blew up in the city of Wuhan, angering some in China and sparking accusations of race-baiting at home.
Trump says he is pushing back because a Chinese foreign ministry official has led a conspiracy theory that US soldiers brought the virus to China.
"No it came from China," he underlined Thursday, although adding, "if they feel so strongly about it, we'll see."
Trump and Xi are also likely to discuss plans to negotiate a new trade agreement between the world's two biggest economies.
Trump suggested the possibility that Xi may "want to wait" until after the US presidential election in November "to see if Trump gets beaten."
According to Trump his likely Democratic opponent Joe Biden would be Beijing's "best dream in the world" when it comes to negotiating.
00:34

David Smith
US president Donald Trump again struggled to reassure a fearful nation on Thursday as it emerged the US now has the highest number of confirmed coronavirus cases in the world.
News that America had surpassed virus hotspots China and Italy with 82,404 cases of infection, according to a tracker run by Johns Hopkins University, broke as the president was holding a press conference at the White House.
His instinctive response was to question other countries' statistics. "It's a tribute to the amount of testing that we're doing," Trump told reporters. "We're doing tremendous testing, and I'm sure you're not able to tell what China is testing or not testing. I think that's a little hard."
While the US has increased its testing capacity in recents days the process has been flawed and incoherent, and the country still lags behind leaders such as South Korea in terms of the number of tests administered per-capita.
On a grim day, the death toll in America surpassed 1,000 and it was revealed that last week 3.3 million people filed for unemployment – the biggest single-week jump in history. The president has been widely condemned for failing to act fast enough, misjudging the public mood and seeking to blame others rather than taking personal responsibility.
"It's nobody's fault," Trump said of the jobless figure.



Certainly not in this country. Nobody's fault. We got very lucky when we made a decision not to allow people in from China on a very early date. I say that because some people don't want to accept it, but this was a great decision made by our country, or the numbers that you're talking about – we're a big country – they'd be far greater, far bigger."
Updated

00:27
Here is a summary of the latest US news now from my colleague Maanvi Singh, as infections there overtook those in China.
The US has surpassed China and Italy, with more than 82,000 cases per Johns Hopkins' tally. A lack of early action and setbacks in testing could be to blame.
During a Coronavirus Task Force briefing, Donald Trump expressed skepticism at the news that the US was now worst hit by the pandemic, accusing China of sharing false data.
Trump continued to push the idea that the US could revise physical distancing guidelines within two weeks, despite warnings from public health experts that doing so would have disastrous consequences. He said more guidance would come next week, but for now, he told Americans to "stay home, just relax, stay home."
During the briefing, Dr. Deborah Birx — who is leading the US response to the coronavirus pandemic — said reports that hospitals were running out of beds and ventilators, and considering "do not resuscitate" protocols were irresponsible. She provided an optimistic assessment of the crisis. But her rosy outlook was somewhat at odds with what public health experts and hospitals have been reporting so far.
The US labor department announced that a record 3.3 million people filed claims for unemployment. The Fed Chair, Jerome Powell, said the US may very well be headed into a recession. Lawmakers said the emergency economic relief package that passed the Senate last night will help.
Nancy Pelosi is "certain" that the House will pass the US$2tn stimulus package that was approved by the Senate last night. With 435 members, there are some logistical challenges to ensuring the vote is carried out in adherence to social distancing guidelines.
00:19
Pandemic deaths could top 1.8 million even with a tough response
The death toll from the coronavirus pandemic sweeping the globe could hit 1.8 million worldwide this year even with swift and stringent measures to stop it, according to a study from Britain's Imperial College published Thursday.
Researchers estimate that tens of millions of lives could be saved if governments act fast to adopt strict public health measures, including testing, quarantining and broad social distancing, AFP reports.
Imperial College London's previous research spurred the British government to ramp up its efforts to curb the virus. The findings come as Johns Hopkins University figures show the global number of infections passing 525,000 worldwide. Deaths currently stand at 23,956.
The Imperial College modelling simulations are based on current data about the severity of the virus – its contagiousness and estimated mortality rate – as well as demographic and societal factors.
With strict containment measures imposed early enough – resulting in a rate of deaths of 0.2 per 100,000 of population per week – the modelling shows a death toll of 1.86 million people, with nearly 470 million infected this year.
If the same measures were taken later – leading to 1.6 deaths per 100,000 of population per week – the estimated toll rises sharply to 10.45 million deaths and 2.4 billion people infected.
00:11
New Zealand confirms record new cases
New Zealand has confirmed 85 new Covid-19 cases in the country.
Yesterday prime minister Jacinda Ardern warned that infections were likely to get worse before they got better, despite the entire country now under lockdown orders and a state of emergency.
00:06
Summary
Hello and welcome to our global coronavirus news liveblog.
For the first time since the outbreak began, China's number of confirmed Covid-19 infections is outnumbered by another country's: the United States. As the World Health Organization warned could happen earlier this week, the US is now the centre of the virus, with 83,507 confirmed cases. China has 81,782 and Italy is not far behind, with 80,589.
There are more than half a million cases worldwide, and one third of the planet's population is living under lockdown.
I will be with you for the next few hours, bringing you the most important developments from around the world. If you see news you think our readers should know, or something that might lower our collective stress levels for a moment, let me know on Twitter @helenrsullivan.
A lot has happened in the last few hours. Here are the main developments:
The US now has the highest number of confirmed coronavirus cases in the world. Johns Hopkins University suggests the US now has more suspected and confirmed cases of Covid-19 than China with 82,404 reported in the US and 81,782 in China. Italy is third with 80,589.
The global number of confirmed cases of coronavirus has passed the half a million mark, according to the latest figures on the Johns Hopkins University global dashboard. The latest number of confirmed cases worldwide is 529,093.
Leaders of the G20 industrialised nations committed to do "whatever it takes" to minimise the social and economic damage of the world-wide pandemic. But a largely unspecific and uncontroversial joint communique set no specific commitments such as deferring debt repayment to the world's poorest countries, as sought by the World Bank and the IMF.
China has announced it will close its borders to foreign nationals from this weekend. Other measures include restricting foreign airlines to a single route, with no more than one weekly flight. Each Chinese airline is permitted one route to any specific country with no more than one flight a week.
South Africa came under a nationwide military-patrolled lockdown on Friday, joining other African countries imposing strict curfews and shutdowns in an attempt to halt the spread of the coronavirus across the continent.Some 57 million people are to be restricted to their homes during South Africa's three-week total lockdown which began at midnight.
Britain's prime minister, Boris Johnson, called on governments around the world to work together to create a vaccine as quickly as possible and make it available to anyone who needs it.
The International Monetary Fund on Thursday asked G20 leaders to back a doubling of its emergency financing capacity to strengthen its response to the rapidly spreading coronavirus pandemic that is set to cause a global recession in 2020.
France began evacuating coronavirus patients from Alsace using a special high-speed train. About 20 patients were taken from Strasbourg to hospitals in the Pays-de-la-Loire and other regions. The move is aimed at relieving pressure on hospitals overwhelmed in Alsace.
The WHO said it sees 'encouraging signs' in Europe. The World Health Organiszation says it is encouraged by the lower rate of new infection in Italy.
A slower rise in deaths was reported in Spain. Spain has announced anothera further 655 coronavirus fatalities, taking the country's total to more than 4,000. As the increase is below the daily rise recorded on Wednesday it offers support to government claims that the rise is deaths in Spain is stabilising.
India announced a stimulus package. India has announced a 1.7tn-rupee (£18.9bn) economic stimulus plan to millions of people, affected by a nationwide lockdown.
Iran posted a record rise in cases. The health ministry confirmed another 157 deaths from the virus in the last 24 hours, taking Iran's total to 2,234 fatalities. A record 2,389 new cases had been recorded over the same period. Five days ago, the numbers being infected daily was below 900.
The UK recorded its biggest daily rise in deaths. The number of people who have died from coronavirus in UK hospitals has risen by 115 in a single day to 578, as of 5pm on Thursday. It is the biggest daily rise in deaths across the country since the outbreak began.
Moscow shut down as Russia banned flights. Moscow announced it would close restaurants, bars, parks, and shops other than grocery stores and pharmacies. It came as Russia posted record growth for confirmed coronavirus cases for the second day in a row.
Updated