Three unusable water cannon bought by Boris Johnson when he was mayor of London have been sold for scrap, at a net loss of more than £300,000.
Johnson bought the crowd-control vehicles from the German police in 2014, in anticipation of social unrest, without checking whether they could be used on London's streets. In one of his most humiliating episodes as mayor the then home secretary Theresa May banned them from use anywhere in England and Wales. It left the capital's taxpayers with three expensive white elephants.
The current mayor, Sadiq Khan, pledged to claw back as much money as possible on the redundant vehicles by selling them. But after almost two years the mayor's office admitted defeat in its attempt to find a reputable buyer.
It announced on Monday that it has agreed to sell the vehicles for just £11,025 to Reclamations Ollerton, a scrap metal yard in Newark, Nottinghamshire.
The fee recoups 3.4% of the £322,834.71 spent on the vehicles since 2014.
The 25-year-old vehicles cost £85,022 in 2014, but they were found to be riddled with faults and required expensive modification to make them road worthy. This included £32,000 to comply with the city's low emission zone, and almost £1,000 on new stereos.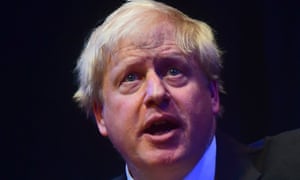 Officials had hoped to sell the vehicles for up to £43,000, but despite the improvement work, no buyer could be found.
Under conditions of the original sale by the German federal police, the vehicles could only be sold on to a European policing or civil protection organisation, as a guard against them being used by a repressive regime.
The Ministry of Defence have been trying to help offload the vehicles since December 2016 but no European authority wanted them. The mayor's office said: "The length of time they took to sell was due to lack in interest from potential buyers, including the UK government and overseas authorities."
The failure represents a set back for Khan who had promised to sell the vehicles in his election manifesto and spend the money on youth services. The money he has recouped does not even cover the estimated £12,000 bill for insuring the vehicles [pdf] since he was elected in May 2016.
But he still claimed that by selling the vehicles for £3,675 each for scrap he had met his election pledge.
Khan said: "For too long, London taxpayers have had to bear the brunt of Boris Johnson's appalling botched water cannon deal. This has been another waste of taxpayers' money by Boris Johnson. Londoners continue to live with his vanity.
"I am pleased we have managed to finally get rid of them and I made an election promise to Londoners that I would claw back as much of this cash as possible, and pump it into helping young people at risk of being affected by crime and giving them better life opportunities."